Before we get into the meat of the article, it would be good to know what being a Christian is and about the grace of God and mercy.  He grace is giving us good things we don't deserve and His mercy is withholding the punishment for the sins we commit.
To grow as a Christian or any person there are fundamentals that we need practice. These would include, having discernment, building faith, forgiveness, and motivation.
Forgiveness – Do It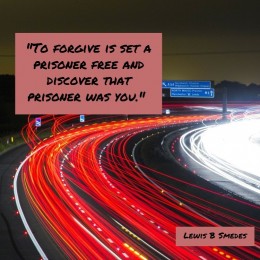 Everyone needs forgiveness at one time or another. They also deserve forgiveness.  Since we have all been forgiven of every sin we have committed or will commit. We need this forgiveness because we are not perfect and we offend others, ourselves and God. These offense can be hardly worth and quite small mentioning to a rather "large offense".
The misconception is we must forget when we forgive. That is not the case.
Forgiveness is not avoidance. The relationship is falling apart when there is serious gaping whole that has been created by an action or a word said.. The hurt needs to be dealt in order to repair the relationship.
Forgiveness is not excusing the act. People, and we are included in this, hurt one another for whatever reason.
Forgiveness is not necessarily reconciliation -. It doesn't mean one has to become the best of friends when forgive.
Make no friendship with a man given to anger, nor go with a wrathful man, lest you learn his ways and entangle yourself in a snare. Proverbs 22:24 -25.
Forgiveness is defined as canceling a debt also as giving up resentment. Forgiveness is to let go and to cancel the debt.
Be kind to one another, tenderhearted, forgiving one another, as God in Christ forgave you. Ephesians 4:32.
Explained are the types of motivation extrinsic and intrinsic as well as the components of motivation. The best part is the motivational quotes and Bible verse to help keep the motivation and motivate on track.
Motivation
Motivation – some may call it desire, or the catalyst, or enthusiasm, or the impetus, even the reason why.
Motivation is a noun defined as the reason or reasons one has for behaving or acting in a particular way. See Google for complete definition.
"Have faith in your abilities!", Norman Vincent Peale.
Napoleon Hill in his classic "Think and Grow Rich" gives desire and even more importantly burning desire a exhaustive explanation. He talks about a man who turned a thought into a desire thenmanifested into reality.
"Maybe young Barnes did not know it at the time, but his bulldog determination, his persistence in standing back of a single Desire, was destined to mow down all opposition, and bring him the opportunity he was seeking. ".
The Bible talks about motivation in many ways. Some motivation may come from our Spiritual Gift. Other motivation may come from love and wanting to help or care for a person, animal or even a thing.
Staying Positive
For millineum the Bible has taught how to keep a positive and the benefits of a joyful heart. The Bible never used the term stay positive however it does teach to be thankful, to have peace and joy, to be confident.
Over the past couple of decades there has been scientific research into the health benefits of laughter, gratitude and a positive outlook. Some studies are not conclusive of positive benefits of laughter others seem to be more definite in the positive affects of laughter, gratitude and a positive outlook.
Science is catching up with thousands of years of teaching from the Bible to renew the mind, to focus on what is true and good and proper, to be joyful and give thanks.
Our world is filled with negativity from morning until night. It is getting easier to find positive events just by knowing where to look on social media sites.
Faith and Prayer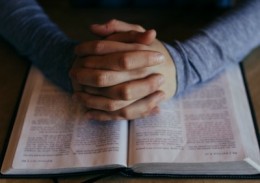 There are books, courses and studies on faith and prayer that can hardly be numbered One book that has been responsible for many people achieving goals is "Think and Grow Rich" by Napoleon Hill. In the book he says "Faith is the "eternal elixir" which gives power, action, and life to the impulse of thought!".
The thought here and the justification is knowing that many medicines, inventions and technologies are not credited to Christians. Christians go to doctors that are not Christians, they drive cars that are not manufactured by Christians, they wear clothes and live in houses and use appliances that are not entirely built or manufactured by Christians.
How does one gain faith?
In Think and Grow Rich it says "Repetition of affirmation of orders to your Subconscious Mind is the only known method of voluntary development of the emotion of Faith.".
Romans 10:17 (ESV) So faith comes from hearing, and hearing through the word of Christ.
And Psalm 1:1 -3 How blessed is the man who does not walk in the counsel of the wicked, Nor stand in the path of sinners, Nor sit in the seat of scoffers! His delight is in the law of the LORD, And in His law he meditates day and night. He will be like a tree firmly planted by streams of water, Which yields its fruit in its season And its leaf does not wither; And in whatever he does, he prospers.
Meditation according to the Bible is to fill the mind over and over with a thought. It is to read a verse and may include memorization, then think about the verse over and over again, maybe read it several times out loud or silently.
Christian meditation is life transforming. It will not be one of despair or defeat.
The Christian faith will produce many benefits. From Psalm 1:1 -3 we see that this meditation builds faith. This faith produces fruit and the person is prosperous.
Hearing and reading the Bible everyday will produce many benefits, including faith, strength and producing fruit.
Think and Grow Rich has this one aspect of faith correct. The way to build faith is to repeatedly hear and read.